Osiris and his buddy Riff Ratt are the cutest sensation on Instagram right now.  They are closer than any canine and rodent combo should be, but Riff Ratt was rescued as a baby, and Osiris is an excellent brother.  They are always hanging out together and giving each other sweet little smooches.
"This is super typical. Riff Ratt really likes licking the inside of Osiris' mouth," says their mom.  "I'm sure you all are wondering if we're afraid Osiris will eat Riff – NOPE! Osiris has helped foster and care for dozens of animals and he is the gentlest dog I've ever met. See for yourself!"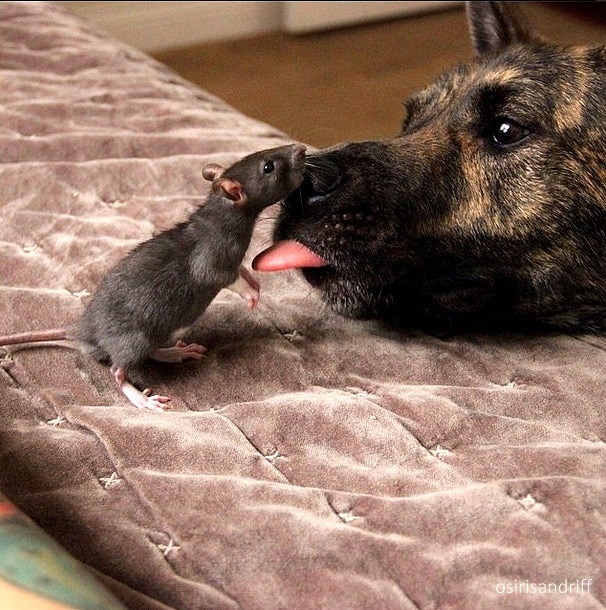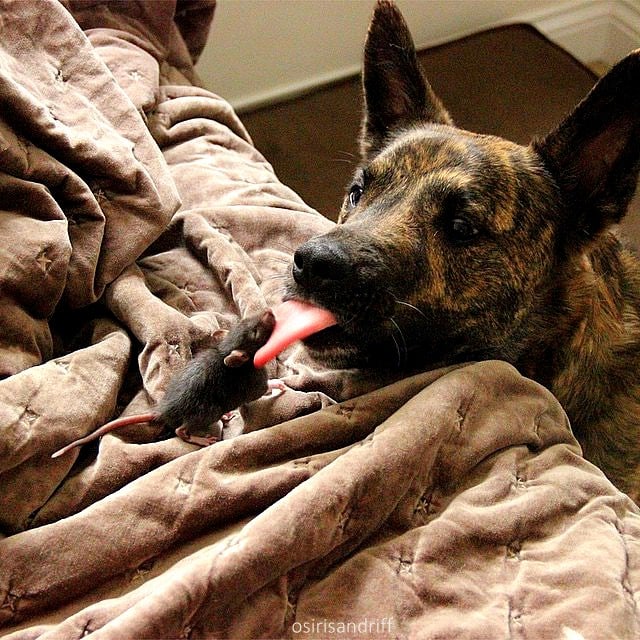 "Osiris and #RiffRatt give each other 'kisses' all the time. Seeing them care for each other and have such an unexpected friendship gives me a tiny bit of hope for the rest of the creatures on this planet – especially humans. 🙂 Go out and be kind to someone (or everyone!) today. It feels really good!"
To see more of this Dutch shepherd and his fancy rat, check them out on Instagram.
Thank you to Mashable for the inspiration.