A recent study reveals that despite uncertain economic times, the perks of pet ownership are still worth the expense for the majority of American households. The American Pet Products Association's 2011-2012 Pet Owners Survey found that the number of pet owning households has reached an all-time high of 72.9 million. This means that a total of 64% of U.S. households own at least one pet, up 2.1% from the previous year.
Nearly two-thirds of U.S. households own at least one pet, with at least one dog in 46.3 million homes and at least one cat in nearly 40 million homes. According to the APPA, fish are next on the most commonly owned pets list with 12.6 million households. The number of reptile, small mammal and bird owning families were all reported at around 5 million households.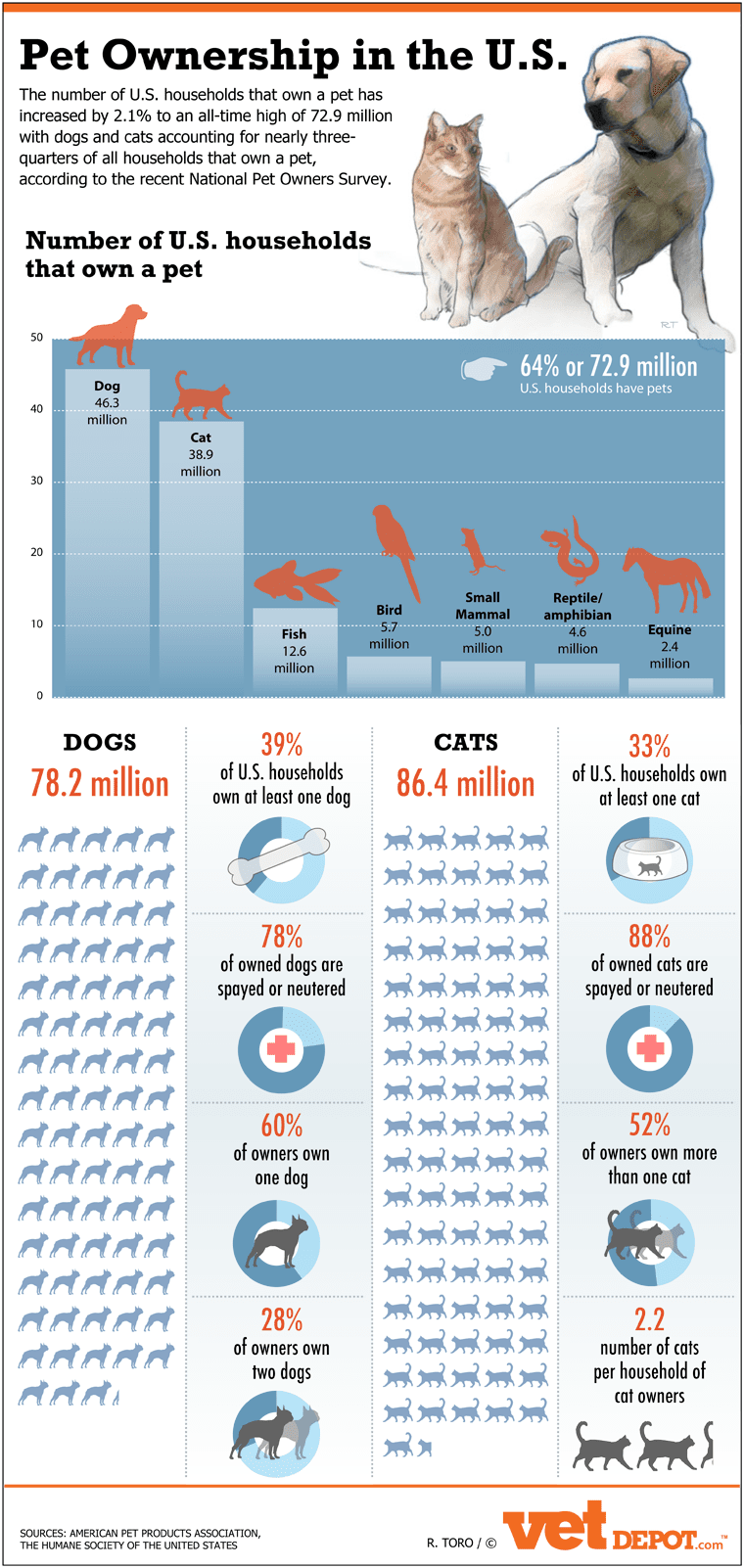 With 70% of dog owners and almost 60% of cat owners reporting that they see their pet as a child or family member, it's not surprising that the American people are finding ways to stretch their budgets to cover pet ownership expenses. In fact, 70% of those surveyed reported that the economy is not a factor in determining how much they are willing to spend on pets. 3% of pet owners even report spending more on their pets now than before the economy took a downturn.
But where does this willingness of American families to invest so much in pet ownership come from? Perhaps the benefits, both physical and mental, play a significant role. Since 2008, there is has been a significant gain in the percentage of pet owners reporting that their pet helps relieve stress (up to 67% from 55%).
There has also been a sizable increase in the number of dog owners reporting that exercise is one of the benefits of a canine companion- up to 43% from 37% in 2008. Whatever the added benefits of pet ownership may be to individual owners, most agree on one thing, pets are faithful companions. Over 90% of both cat and dog owners report that their canine or feline companions offer love, company and affection.