Like his cousin Snuffles across the pond, double (or split) nosed puppy Snorkle went home with a happy new family.  Dogs with bizarre features or deformities are often shunned by potential adopters, but for these dogs, they will be loved all the more for their distinctiveness.
Four-month-old Snuffles had been shuttled around five Glasgow shelters before his story hit the world and he was adopted.  Almost as soon as Snorkle's photos began to circulate, people fell in love with his charming little face and beelined to the Kentucky Humane Society for a chance to scoop up the pup.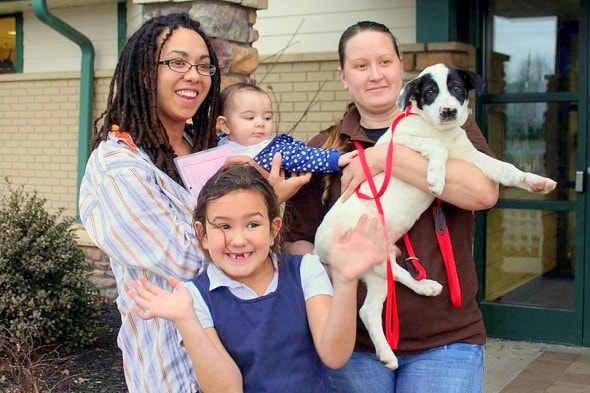 Morgaan and Andy and their two children, Zaveaa and Neila of Louisville were the lucky family chosen to pamper the sweet boy for the rest of his life.  Best of luck to all!