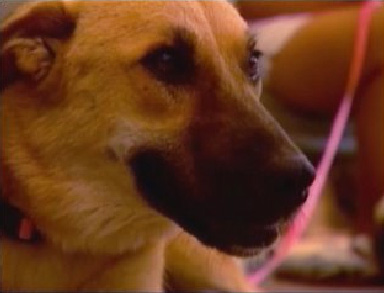 A heroic and heartwarming story took a tragic turn after a dog that saved a soldier and inspired dog lovers the world over was accidentally euthanized. Target was featured on Oprah recently and hailed as a hero after saving US soldiers from a suicide bomber in Afghanistan.
Recent news reports celebrated her arrival in the US – she was returning to live with one of the soldiers she saved.
Unfortunately, Pinal County Animal Care received a call Friday about a stray shepherd-mix in the San Tan Valley area, and ended up picking up Target, bringing her back to the shelter. The dog was not licensed, tagged or microchipped.
Monday morning, a shelter employee removed Target from her kennel and euthanized her by mistake. "I am heartsick over this," Pinal County Animal Care Director Ruth Stalter says. "I had to personally deliver the news to the dog's owner and he and his family are understandably distraught."
An investigation of the incident is underway. Target's creamated remains will be returned to her owner, Sgt. Terry Young.