A South Carolina woman has been arrested and charged with animal cruelty for disposing of a live, healthy dog in a trash can.
Nancy Jeanne Smythe is charged with ill treatment of animals after a garbage truck driver found a black and white shih tzu in her trash can Thursday morning. The Spartanburg, SC resident initially denied that the dog was hers, but after being pressed, she admitted to throwing it away. Smythe removed the dog from the trash can and the garbage collectors left, calling animal control officers as they drove off.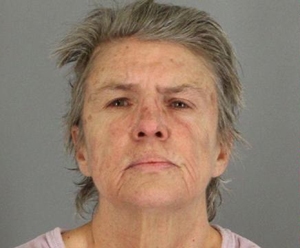 When investigators responded, they arrived and promptly noticed that one of Smythe's trash cans was moving. They opened the lid to find that Smythe had made another attempt to dispose of the dog. She was arrested, and Oreo was remanded to the custody of the Greenville County Animal Care Center, where he will be held for five days before he is assessed for adoption.
Aside from a minor skin problem, vets who examined Oreo said the dog is in overall good health. No motive for his disposal has been provided by Smythe.