Suzan Merrit had just let her dog, Otto, out for a bathroom break in her Poconos backyard Thursday night when she says she heard a blood-curdling scream.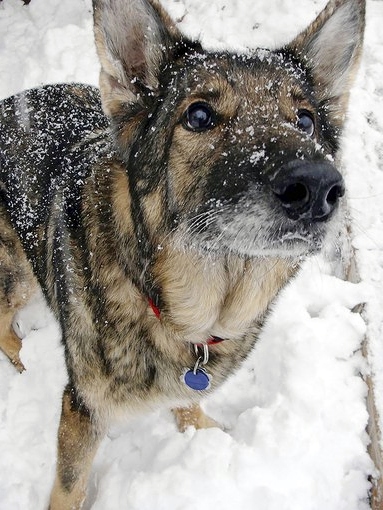 "The dog was screaming," she said. "I don't know any other way to describe it, but I had never heard that sound from my dog."
Merritt threw open the back door of her home and started screaming herself when she saw a black bear attacking her 90 pound German Shepherd. Despite the obvious danger, she rushed to Otto's aid.
"My legs kept going, but my head didn't realize there was a very large black bear in my backyard with a cub," she said. "I went to grab my dog, and the bear knocked me down. The bear sliced my head."
Apparently the bear was shocked by Merrit, because it turned tail and ran. "I just got back up and screamed, and the bear backed off and climbed over the fence, so I was able to get the dog back in the house.
"My husband, Chris, was upstairs," Merritt said. "He grabbed a shotgun on his way out, but the bear was already gone. The whole thing took about 30 seconds."
Merritt was treated by a local hospital and  received 22 staples to repair the cuts in her scalp and neck.  A partially severed little finger and 12 stitches in her wrist remind her how lucky she is not to have suffered worse. Otto underwent surgery Friday in order to repair skin that was torn from his hindquarter.
"Both of us are going to need two weeks to heal," Merritt said.